The Purple Vine exists to support every caregiver.
Our mission is to EMPOWER caregivers (both professional and private) to reduce stress and avoid burnout so they can laugh, love, and live again.
I am here for you! You are not alone on this challenging caregiver journey!
Join my tribe to receive weekly tips, ideas, and information.
Schedule a COMPLIMENTARY Zoom consultation.
E-mail me to start a conversation regarding how I can help you at [email protected]
There's nothing to lose except your stress, anxiety, worry, and fears.
Certified Caregiving Consultant & Advocate/Speaker/
Author/Caregiver
I was traveling coast to coast in upper-middle management. Life was good - until it wasn't.
It's not fun to be on the coast and get a call that your mom has passed out in OKC and is on the way to the hospital. Also, it is not fun being on the opposite coast and finding out your Dad has taken your mom's pills by mistake and is nearly unconscious. Add to that a mother-in-law experiencing more and more memory issues, and my friends, you are set up for an ulcer.
God intervened, and I became a full-time caregiver. I never wanted to be a caregiver, but God didn't ask my opinion. lol
This is me. Debbie DeMoss Compton.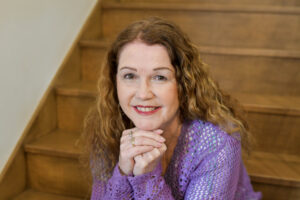 I made many mistakes because I didn't know any better. I began researching the web, interviewing doctors and nurses, and reading everything I could find on Parkinson's, Alzheimer's, and all types of Dementia.
I was determined to help our aging parents live as full a life as possible.
They were impressed when hospice came in and saw some of the things we were doing. (I was just trying to survive at some points!) They told me how others needed to know about our unique bed alert system, one-hanger clothing organization, door-stop solution, and much more.
I hadn't considered it, so I prayed and quickly got my answer. That's how my first book was born. It's called
I wrote my book to make life easier for other caregivers and to support caregivers on this extremely difficult journey. It offers lots of information and scripture encouragement since that's where I draw my strength. You don't have to be a believer to gain lots of help from the pages.
Ever take two little ladies to get haircuts and shopping when one has Dementia and the other Alzheimer's? It makes for some pretty funny situations! (Funny now, not so much at the time.)
Do you know what questions to ask a potential home health provider, assisted living community, nursing home, and memory care facility? Those questions and checklists are all included.
Caregiving is a difficult journey! You don't have to make it alone!
I include resources, tips on getting others to help, and fun activities you can do with your loved one at different stages of the disease. Just because they have a terminal diagnosis doesn't mean there are no more good times to be had. I encourage caregivers to look at what our care recipient can still do and find ways to enjoy it.
Grab a copy for yourself or a caregiver today.
It makes a thoughtful gift!
If you prefer an autographed copy, e-mail [email protected] with your physical address and we can make that happen.
Next Steps...
Read some blog posts for instant information. Make sure to sign up for my newsletter. You'll be glad you did! It contains, information, research results, stories, and freebies!
I am so glad you're here!
Be blessed my friend!